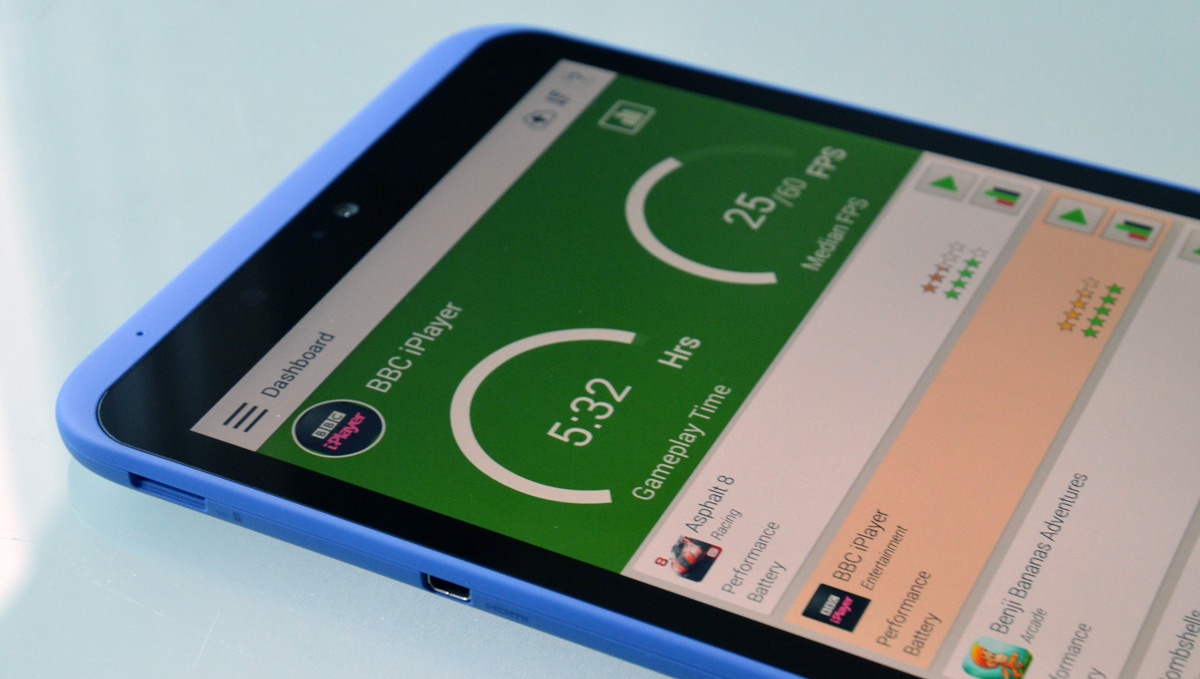 If you ever shop at Tesco's in the UK, then you'll surely have noticed the in-store promotions for the supermarket's latest own-brand tablet, the Hudl 2.
What you might not have noticed, however, is that the £129 ($195) Hudl 2 runs on an Intel mobile processor, from a family of chips that has historically suffered from bad battery life and optimisation issues on Android devices — something GameBench demonstrated back in early 2014.
Fortunately, the Intel Bay Trail chip inside the Hudl 2 represents a fresh generation of technology, versus the old Clover Trail devices we tested previously. What's more, the Android operating system has also evolved to become friendlier to non-ARM silicon. So it's about time we put the Hudl 2 to the test with GameBench, to see if it's ready to be taken seriously as a power-efficient, gaming-ready Android tablet.